Verizon Call Centers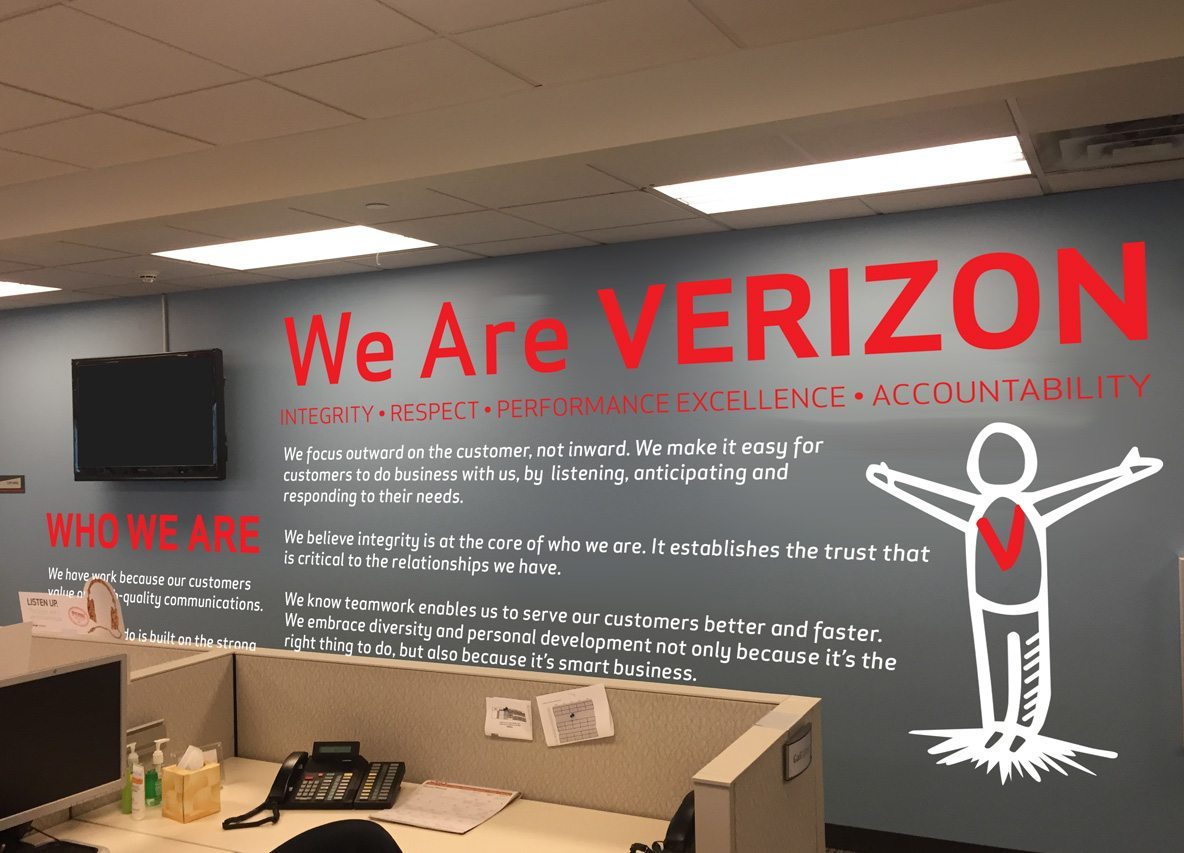 Challenge:
These particular business call centers wanted to transform their locations to add more appeal and help boost employee engagement.
Result:
We installed over 3500 sf of custom vinyl to the lobby entrance, common areas and call center floors highlighting the current Verizon credo & mission statement verbiage. POW!
Locations:
Pittsburg, PA and Livingston, NJ