Large Format Printing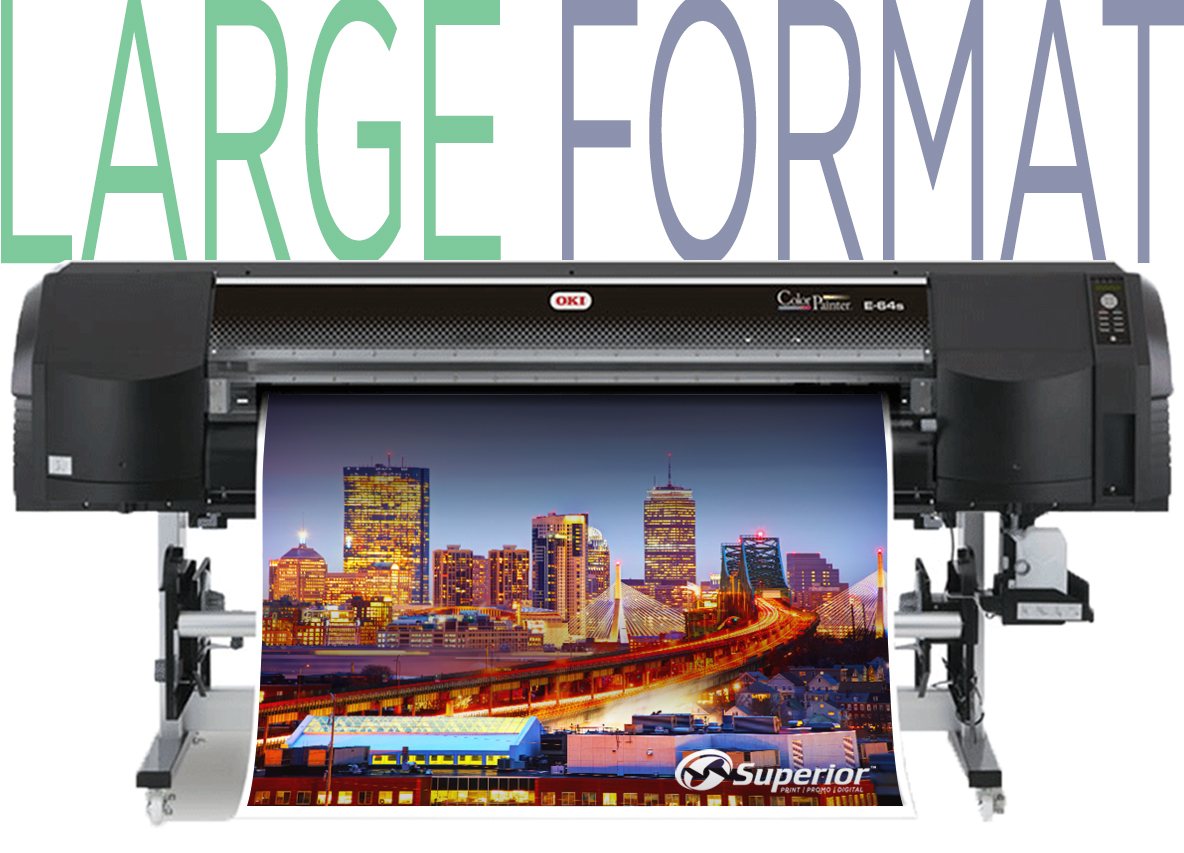 Does anyone still use print?
Superior offers a lot of different marketing collateral options for our clients. One of the more exciting offers is our large format printing capabilities.
When most people think large format printing, they think of massive banners and billboards. That may be the case, but in today's society large format printing has become so much more than that. Large format printing allows your business to bring visibility to your brand in so many different ways. This industry has evolved into internal signage, wall graphics, window displays, and vehicle wraps.
Almost every corporation uses internal signage in their offices, retail stores, buildings, etc. Internal signage allows for businesses to communicate messages and promote their brand inside their own office. It works great because consumers are absorbing your brand/logo without even being conscious of it.
Wall graphics are becoming increasingly popular today and are even being used in people's homes. These graphics allow businesses to elevate their brand in a "fun" and "creative" way. Most people are intrigued by visuals and something as simple as having your logo displayed on a wall can create a lot of brand awareness.
Some examples of what we can do…
Window displays are one of the most powerful tools your business can use to help you stand out. They help highlight your brand in a unique way because so many people will be able to see it. Window displays help attract a lot of attention to your store, hence drawing attention to your band all at the same time.
Vehicle wraps are almost like a "moving billboard" and they are an extremely cost-effective way of marketing. Vehicle wrapping can connect with consumers in a way that no other marketing medium can. It grabs their attention both on and off the road.
Large format printing helps your brand/logos become more consistent and allows them to become more recognizable to your consumers. Superior has access to hundreds of different large format printing tools. If your business needs internal signage, wall graphics, window displays, or even vehicle wrapping make sure to contact us today!