The Seasonality of Consumers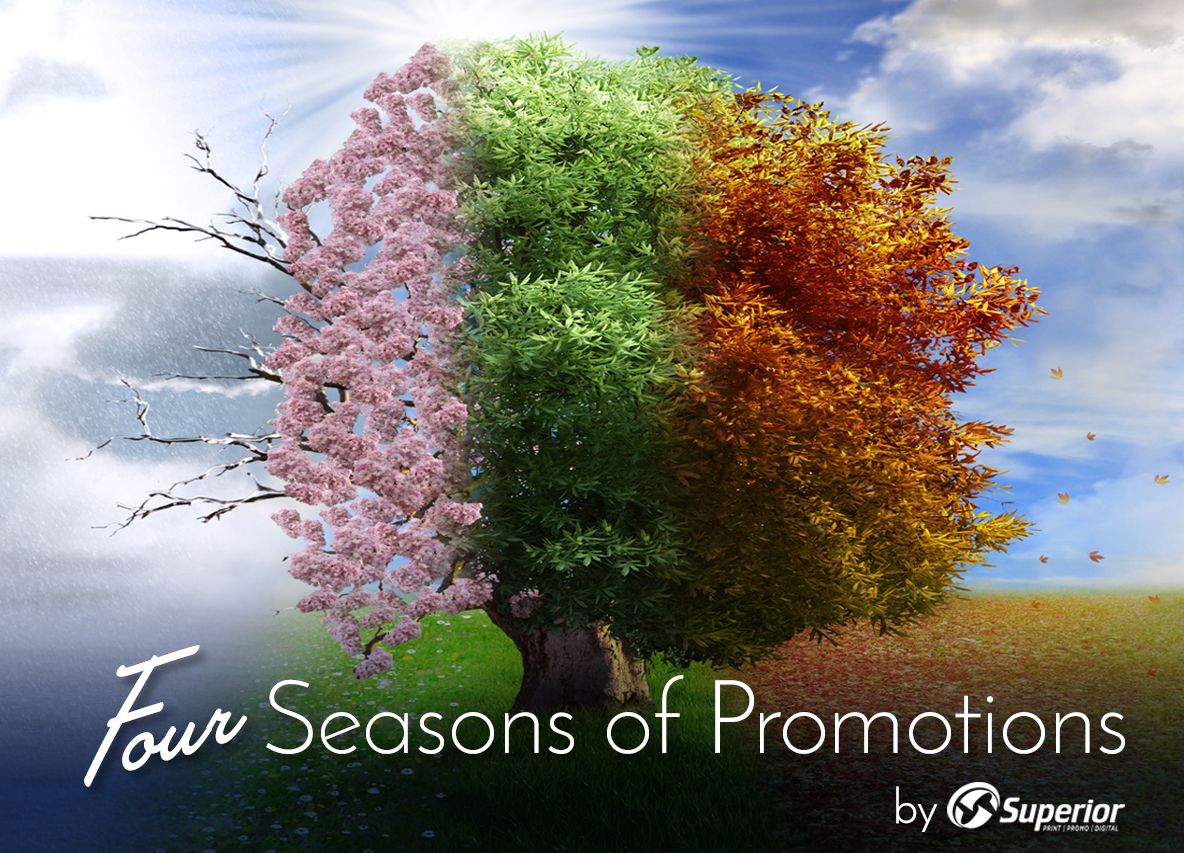 Seasons play a major role in the sales of promotional products.
Considering there are four of them, there's a sense of seasonality that comes with the consumer and with what they need.
Out of most industries, the promotional products world is very much affected by the change in seasons. Businesses will reach out to us to pitch them products for their employees, and it is up to us know what consumers are going to want. This plays a role in all kinds of marketing because your business cannot be successful unless you are keeping up with trends, especially in a world like today where they are constantly changing.
For the winter, as a company in New England we tend to focus on apparel as the top choice. According to ASI Central, 50% of New Englanders own a promotional piece of Winter outerwear. Some other items we tend to pitch to clients for the winter include jackets, scarfs, chocolate, and Christmas staff giveaway presents.
Like seasons, holidays play a role in what we pitch to our clients as well. We find that the Spring time is usually where a lot of promo products and staff giveaway items are being sold. In the Spring there's Valentines Day, St. Patrick's Day, Easter, and Mother's day. Most of the holidays involve some kind of promo product. Spring promo items also include event tents, table throws, pop-up podium, tradeshow giveaways, umbrellas, and any kind of running gear.
The Summer is very popular for drinkware, which we have realized is a major trend right now. Anything from swells, too tumblers, drinkware is in. Some other popular promo items include t-shirts, baseball caps, and golf ware. Golf ware has become increasingly popular in the promotional products industry and polos have been the best seller.
Lastly, there is Fall and with the Fall comes a lot of back-to-school items. This includes pens, print work, lunch bags, totes, and even vests. Seasons are important for a promotional products company because marketing involves determining what the customer needs and their satisfaction. At Superior we make it a point to always put our customer's needs before our own. If you need promo products for your business request a quote today.