A New York Communication Company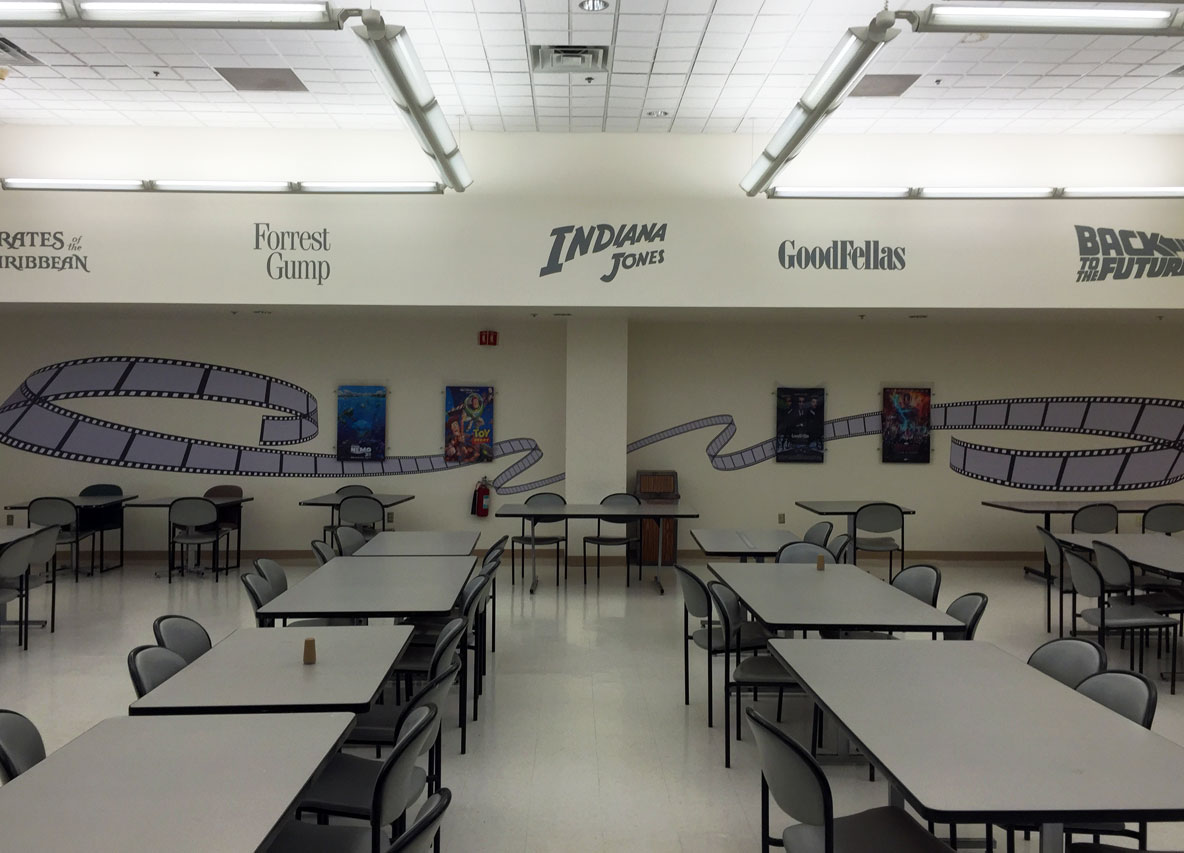 Challenge:
A communication company asked for assistance transforming their on-site cafe to a more appealing less sterile atmosphere.
Result:
Since they are in the entertainment/communication business, we introduced a Hollywood movie theme. Figuring this theme has universal appeal, we moved forward with wall graphics including a 40′ wide movie reel, quick change lexan movie poster frames, and about 20 oversized 4′ movie logos from everybody's favorite movie hits.
Well, all were enthused by their new space and suddenly there's a lot of movie 'one-liners' being tossed around.
"Hakuna Matata"