We've been published!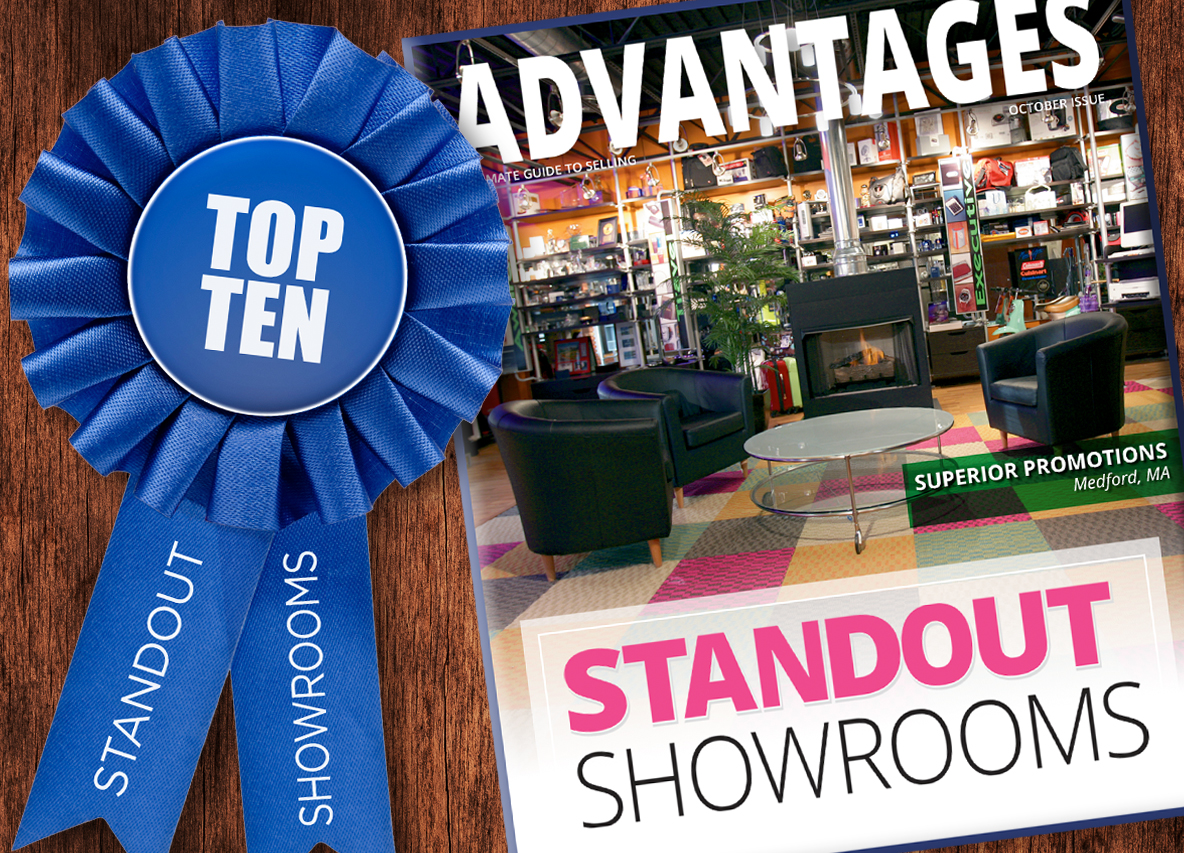 Check us out:
Superior Promotions was recently recognized in Advantages Magazine, the #1 national publication to the promotional advertising industry.
Some showrooms were made to standout!
We were chosen as having one of the top 10 stand out promotional showrooms in the country! With some stiff competition out there, we are happy to report that we were described as having:
"great WOW factor…a comfortable, modern, product packed space that exudes vibrant energy and hip appeal"
Take a look at the images below to get a feel for what Superior's showroom can offer you.
You can check out the full article here
The article begins on page 88.