Verizon Communications, Albany, NY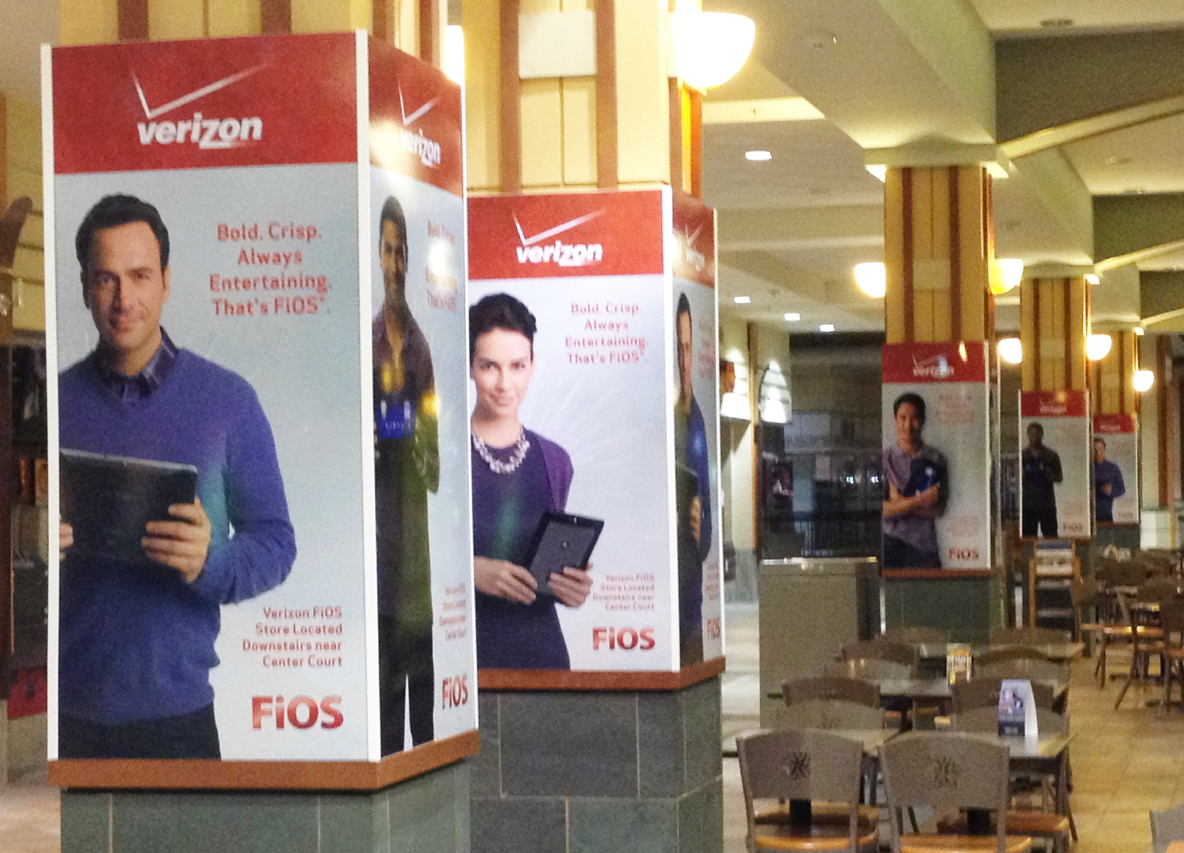 Challenge:
Verizon needed to advertise their latest 6 month offer in the mall food court area. The mall didn't allow adhesives & pedestrian tampering was a major concern.
Result:
We produced over 50 individual full color pieces, all specially laminated to be easily cleaned of graffiti and adhered to individual columns using a special 3M removable product.